C.L.A.W. - CYCLE LAB ACTIVE WOMEN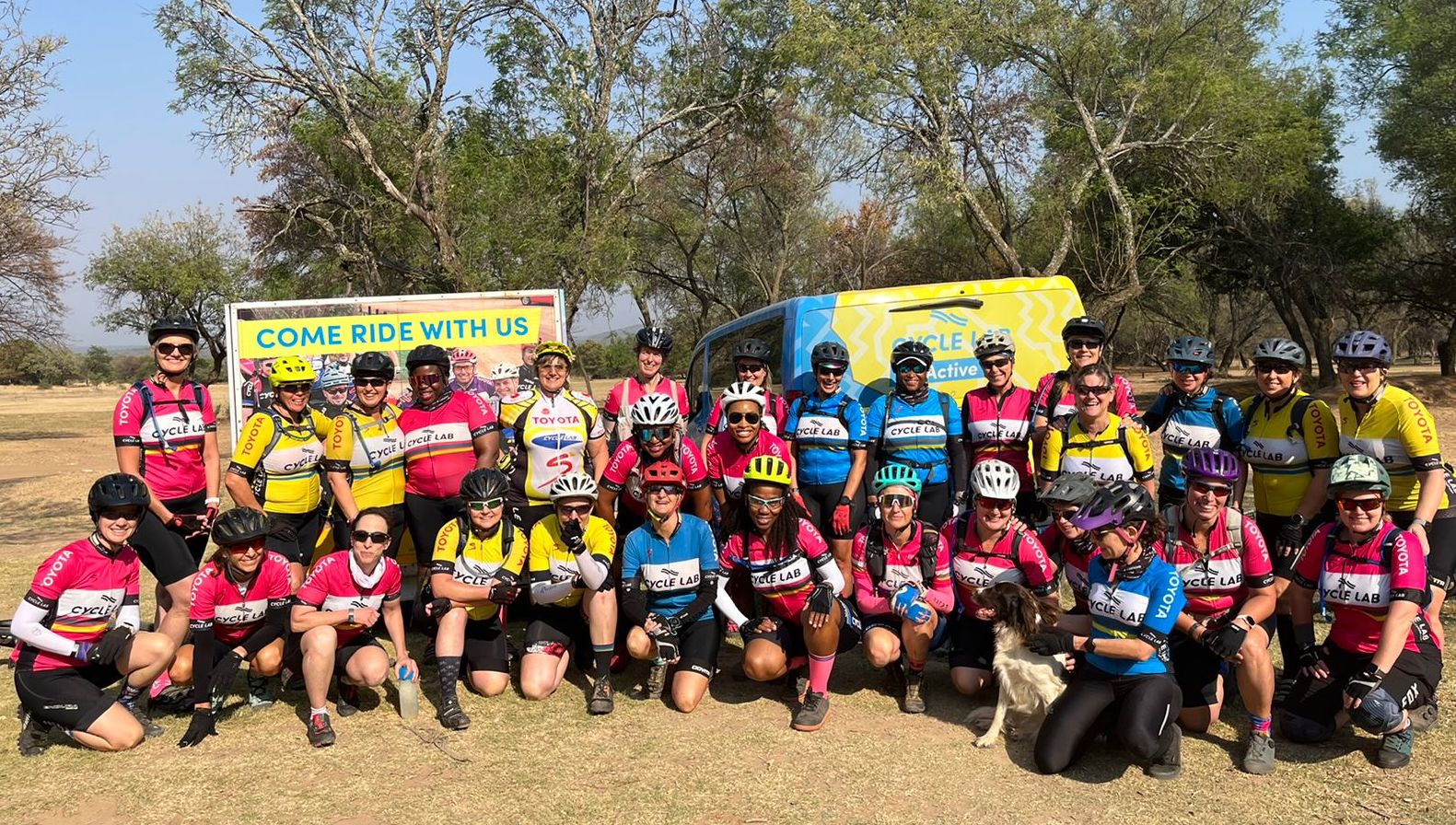 WHO ARE WE?
We are a passionate bunch of real women, who love riding our bikes, sharing experiences on and off the bike. Our soul aim is to grow the female cycling community by creating more opportunities for females that enjoy riding their bikes. 
OUR TEAM:
Bev McKenna: Committed cyclist, natural nurturer, real woman
Nolene MacIntyre: Committed cyclist, strives to please, real woman
Bonita Needham: Lover of cycling, compassionate, real woman
Joanne Badenhorst: Passionate mountain biker, fearless, real woman
Shann Fulton: Lover of cycling, fun loving, real woman
Beth Fabricius: Dedicated ride leader, warm hearted, real woman
Jizelle Grobler: Cycling enthusiast, full of energy, real woman
Dagmar Delmarco: Passionate & naturally skilled mountain biker, real women



CYCLE LAB ACTIVE WOMEN (CLAW)
Safe-riding community exclusively for women
Build your cycling confidence in a non-intimidating environment
All females from beginner, novice to social riders welcome. 16 years and older
Focus on fun, improving our skills, overall fitness and well-being, while making friends and enjoying the great outdoors.
The post ride refreshment is as important as the ride
(Just need to have a bike in good working order and be able to ride.  If you need to learn how to ride, our skills instructors can help you at the Cycle Lab Bike Park).
First 3 rides are FREE, but to benefit fully from CLAW you will need to either be a member of Cycle Lab Active, MultiPark or Cycle Lab Bike Park


MEMBERSHIP OPTIONS:
 
CYCLE LAB ACTIVE
BENEFITS OF BECOMING A CLUB MEMBER:
All Cycle Lab Active communication: E-mail newsletter, social media, SMS notifications
Weekly Female marshal-led rides (WED, FRIDAY and SATURDAY MTB AND TUESDAY ROAD)
Access to all Cycle Lab Saturday Club rides
Arranged group-riding trip invitations
Local outride invitations
Workshop talk invitations
Industry expert talk invitations
Partly subsidised hospitality at 947 Cycle Challenge and Cape Town Cycle Tour
25% Discounted ICE ID bracelet
All this for: R149 per month!
Add R99 top up and get the MultiPark 6 too.
Subscriber items on initiation:
High quality Ciovita-made Cycle Lab Active cycling jersey x 1
Cycle Lab socks x 1 pair
Cycle Lab snood x 1
ICE ID all-weather wrist bracelet (unique colour confirms subscriber status)
Investment: Total value = R1360 but you pay R999.



MULTIPARK MEMBERSHIP RECOMMENDED OPTION
There are many, and you will find one that either suits yours or your family's needs.
Basic MultiPark Membership:
MultiPark 6
R199 per month with a R199 once off joining fee
Gets you 6 entries at any of the listed bike parks per month.


CYCLE LAB BIKE PARK MEMBERSHIP – ADULT OPTION:
R299 Once off joining Fee
R199 per month
Unlimited access to the Cycle Lab Bike Park.
One free skills lesson worth R450.
Free wash and lube after all your rides at Cycle Lab Bike Park.
50% off bike hire.
Access to free daily Masterclasses.
10% discount on skills lessons.
10% off Fixies (Restaurant at the Cycle Lab Bike Park).
10% discount on kids parties and corporate events.
Invites to member events and talks (Mechanical seminars, Nutrition seminars, Wine tasting and Quiz evenings etc.)
SCHEDULE: Sept & Oct 2023 Schedule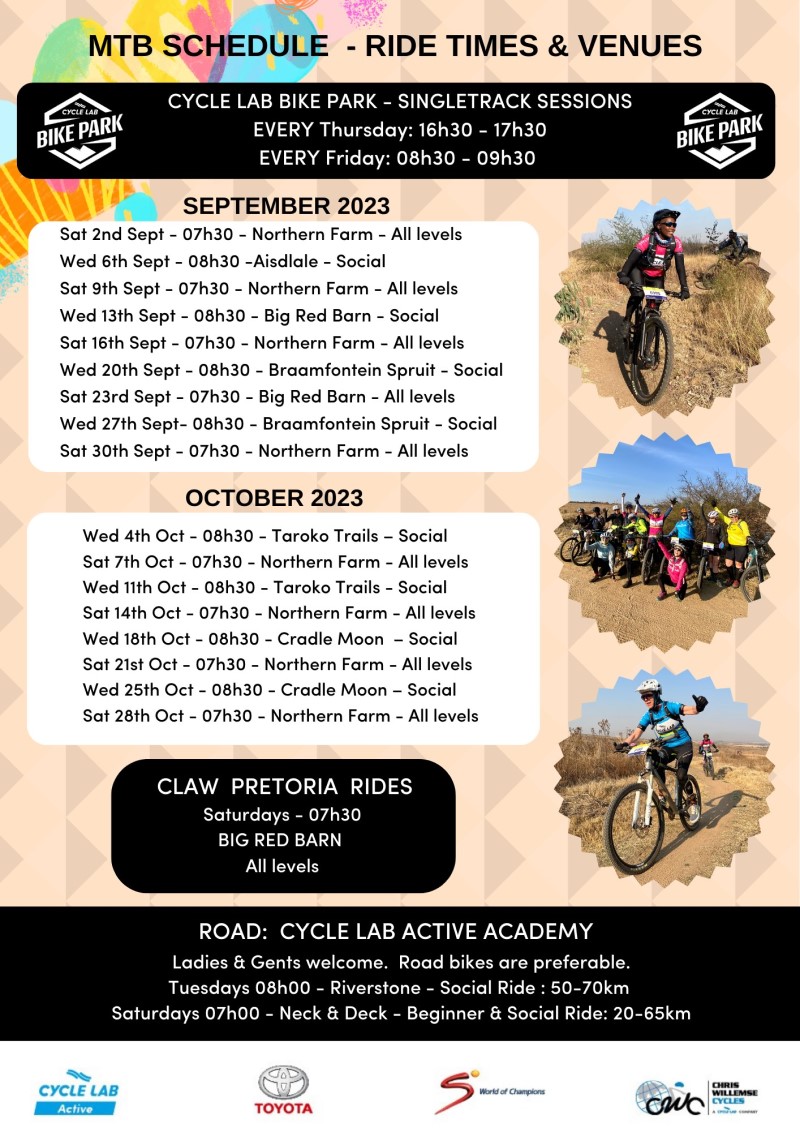 TECH TALKS: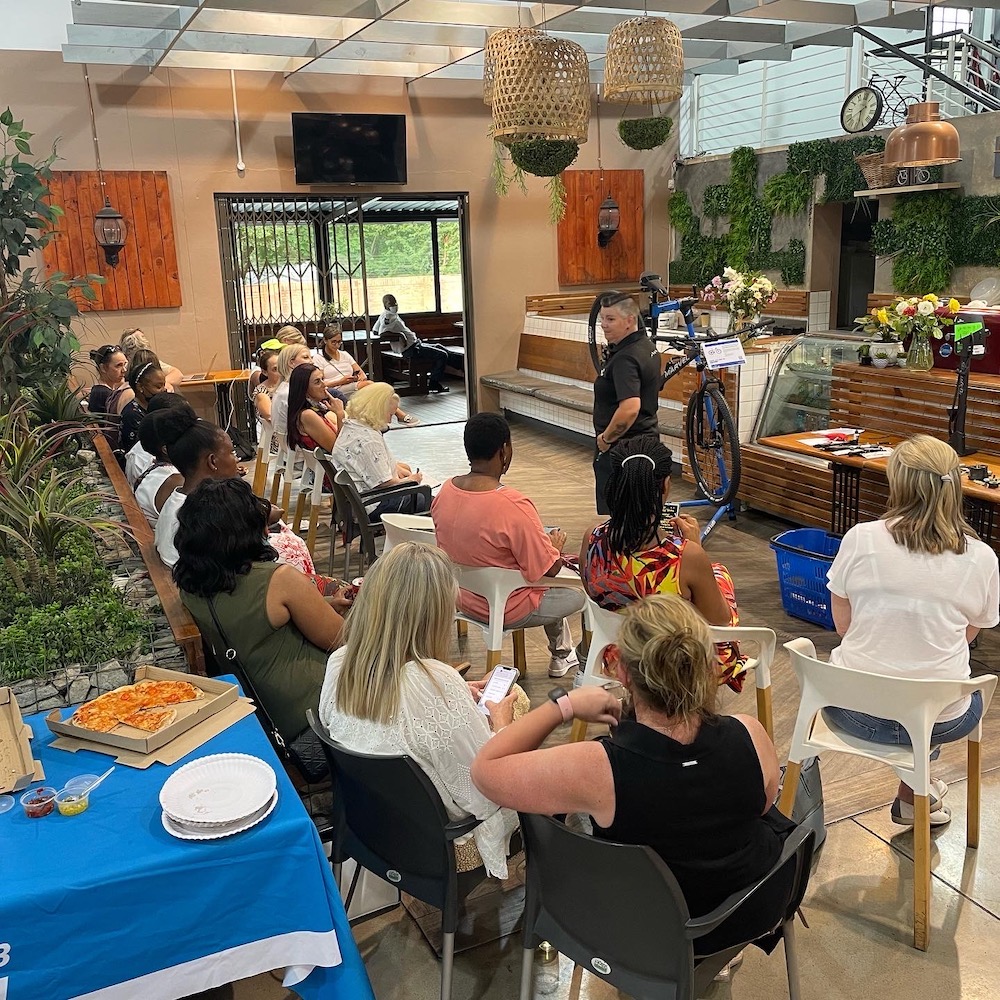 RIDES: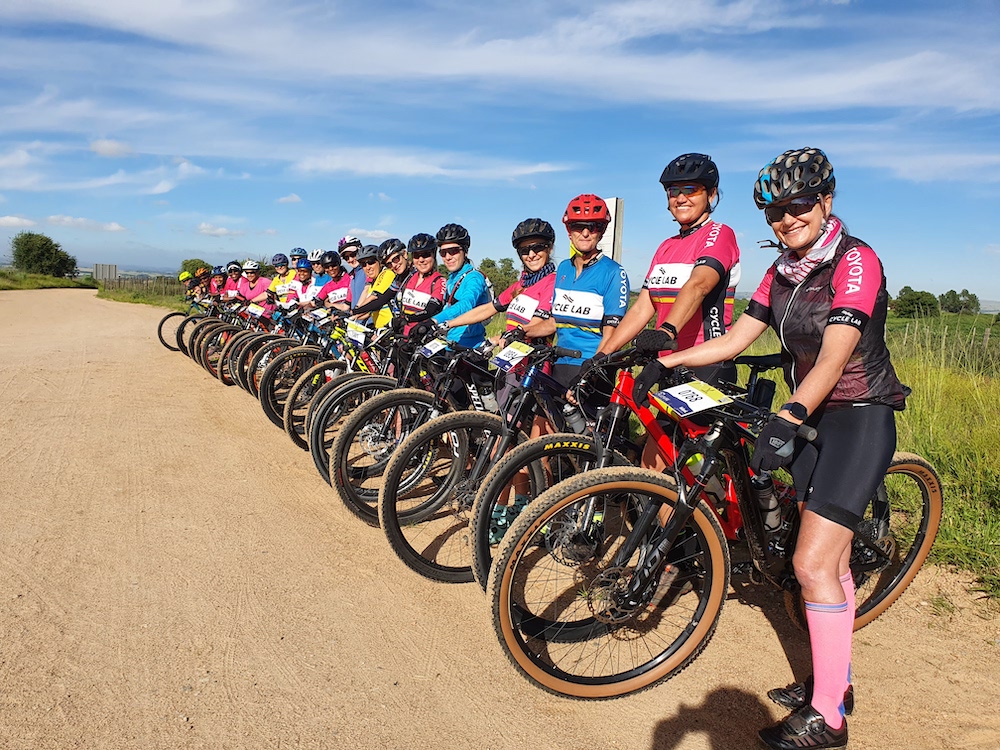 WEEKENDS AWAY & EVENTS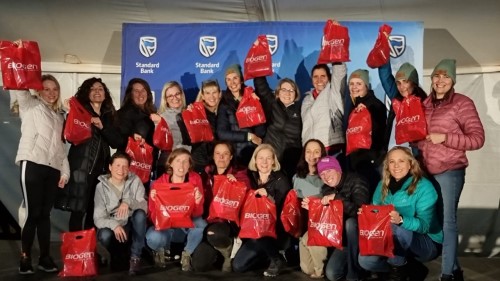 OUT RIDES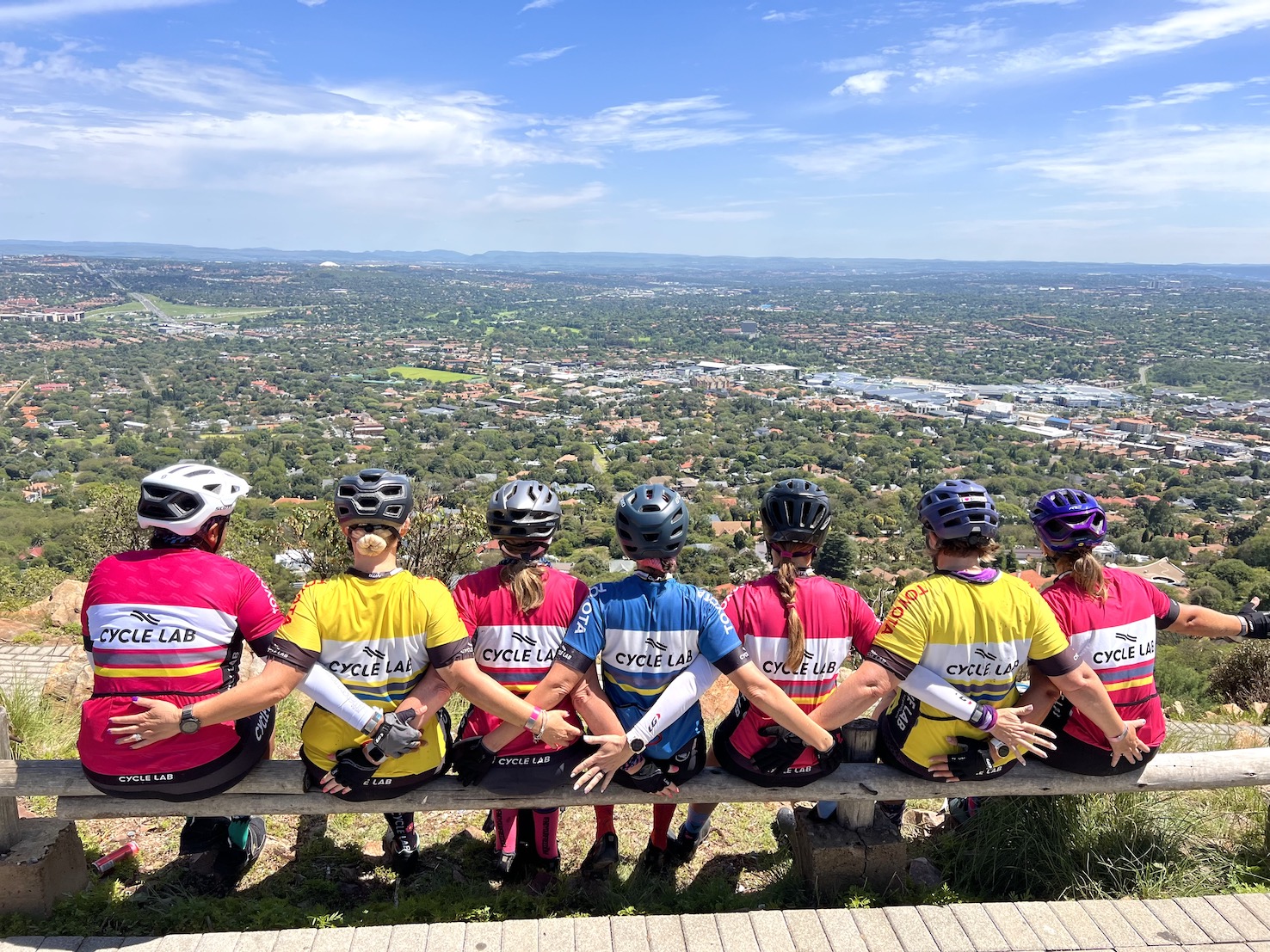 #realwomenrealfun
#cyclelabactivewomen
#lovelinessofCLAW
#womencyclists
#womensmtb
#womensroadriders
#womensupportingwomen